PiP is a small charity that relies on volunteers to help us achieve our mission. There are plenty of opportunities to get involved and help adults with learning disabilities and autism move towards independence and reach their potential.
You may be a team of volunteers representing your place of work, a student, graduate or job seeker looking to gain experience or build on your existing skills, or an individual wanting to make a positive difference to your  community and students' lives.
Whatever your goal, we have an opportunity here to suit you.
Micro and mini volunteering
Support our staff and students to amplify our message and raise awareness of the amazing skills and talents of adults with learning disabilities and autism.
If you have just 5 minutes: Follow us on social media (links at the bottom of the page) and help share our stories, news and events and help us raise our voice and challenge structural inequalities in society.
If you have just 15 minutes: Help PiP get a % donation from online stores at no cost to you! Sign up to either Amazon Smile or Give As You Live  and make Pursuing Independent Paths your charity of choice today!
If you have just 45 minutes: We have online communication workshops led by our students, introducing our supporters to Makaton, a form of sign language used by people with learning disabilities and autism.  Check out our Eventbrite page or get in touch to arrange a bespoke event for your workplace, school, university or community group.
If you have just 1 hour: We also run regular awareness webinars giving you a chance to hear direct from our students and staff and celebrate national awareness days and months. These are advertised on our Eventbrite page, on our website and social media channels.
Skill Swap Volunteering
Perfect for Employer Supported Volunteering and one-off opportunities
One off individual or team volunteering direct with our students.
Share your skills with our students. You might have skills in interviewing to share with our Employment Group. You might have skills in art and crafts that you can share with our students. You might be able to support trips during our holiday programmes or help out at an event such as our Drama Show.
And our students have skills they can share with you too  – experts in Makaton, communicating with adults with Learning Disabilities and much more – after your workshop and a communal lunch, our students will teach you a thing or two!
Contact us and let us know what you are interested in and we can create something mutually beneficial for our students and your staff together.
Download our Leaflet: Skill Swap – Volunteering with PiP (PDF)
Download our flyer about volunteering with our Gardening Group (PDF)
Regular volunteering
If you are looking for a regular volunteering opportunity, we have roles within our delivery team directly supporting adults with learning disabilities and autism as well as with our back office team supporting fundraising, marketing, HR, administration and facilities.
We currently run structured volunteering programmes with Action Reconciliation for Peace and the German YMCA.
Volunteering with Fruitful
Get involved with Fruitful, our social enterprise juice stall. We have structured team volunteering opportunities available both in-person and virtual. Contact Clare our Fruitful Co-ordinator to find out more.
Work experience
If you are looking for work experience, we are open to applications. Please email your request to jobs@piponline.org.uk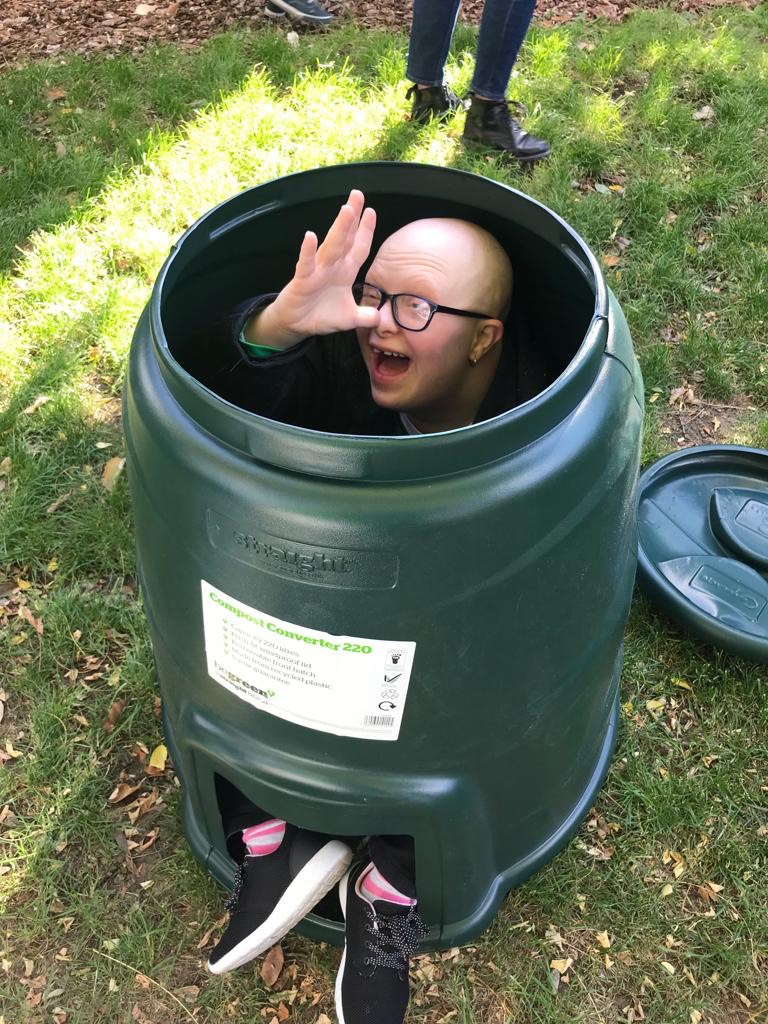 The benefits
At PiP we are conscious of the benefits volunteers provide us.
In return, we are committed to providing high-quality volunteer roles where you can learn new skills, gain experience, and be a real part of our small and friendly team.
No previous experience working with people with learning disabilities is required. Reliability and enthusiasm are our two key recruitment criteria for volunteers.
If you are interested in volunteering at PiP or learning more about our opportunities, contact us on the form below.
What do you want to know?
Whether you want to know more about… and add some more text here!