Self-advocacy supports PiP students to have a voice by supporting them and giving opportunities for them to express their opinions and share their experiences on issues that are important to them.
We look for opportunities for students to advocate for change on both a personal and community level.
We do this by helping our students to express their needs, learning about what a good circle of support looks like and asking for the support they need, understanding their rights and having their own say on decisions that affect their lives, knowing how to find accessible information and services, having their views heard by attending meetings, speaking publicly and meeting decision-makers.
As all our students have different needs and interests this requires different levels of support in advocacy from PiP staff, always ensuring a person-centred approach.
What does a typical session look like?
Sessions cover a range of topics that students choose.  It's all about discussion and supporting the students to choose how they would like to work together. Students have created their own ground rules, so the whole group knows what is expected in the session. Currently, at PiP, we are supporting 3 Advocacy groups a week:
An introduction to Advocacy
An introduction to advocacy group created to support those who struggle expressing their needs and wishes and building confidence in speaking up for themselves.
It's all about providing a space for students to access information, make choices and learn how they can communicate that to other people.
For example, for some students can be about having the opportunity to make their own cup of tea or develop the confidence to say No and ask questions about the decisions that affect their lives. Here students learn the difference between having others make decisions for them and having help from others to decide.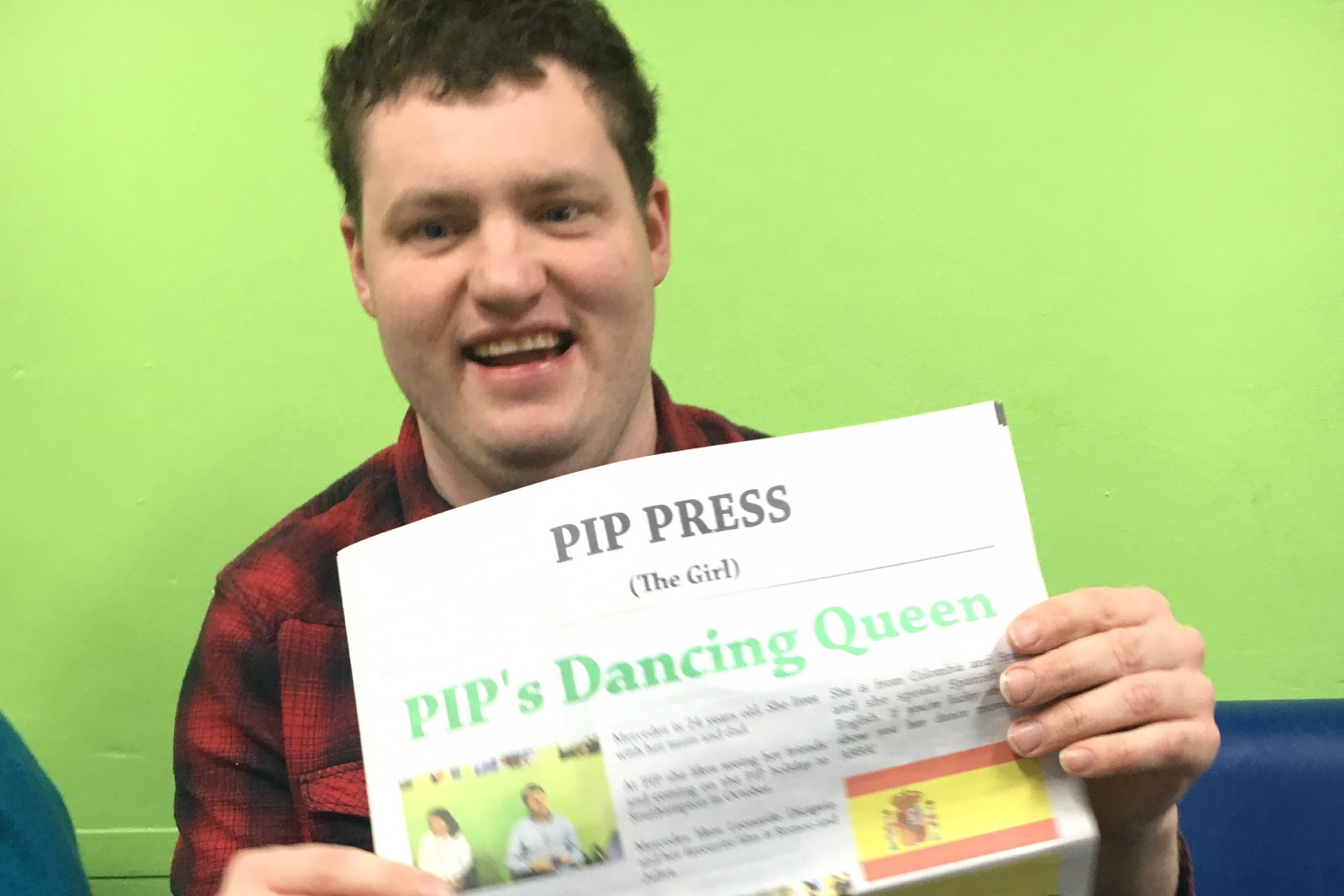 Public speaking
Our younger students aged 18-25 years old want to be involved in social action and help create a change.
During the last year (and despite all challenges caused by this pandemic) students decided they wanted to make other young people more disability aware and challenge negative attitudes such as bullying and discrimination towards people with a learning disability and autism.
Sessions have focused on students practising public speaking and use of Powerpoint and working together as a team. So far, they have lead presentations at Westminster and Kensington Youth Councils and implemented their campaign during Learning Disability Week.
Campaigning for change
A campaigning focused group that work on a cause that our students feel strongly about; representing other people with learning disabilities. Students attended a workshop delivered by Parliament and the group had a democratic approach to deciding their campaign focus – they had a vote. The goal of the campaign is to raise awareness of opportunities for people with learning disabilities to develop their work skills and find meaningful jobs. Students also decided that they would like to write their own manifesto and create a petition! Next step: Students are creating their manifesto and messaging and they want to use their own stories to evidence this…. watch this space!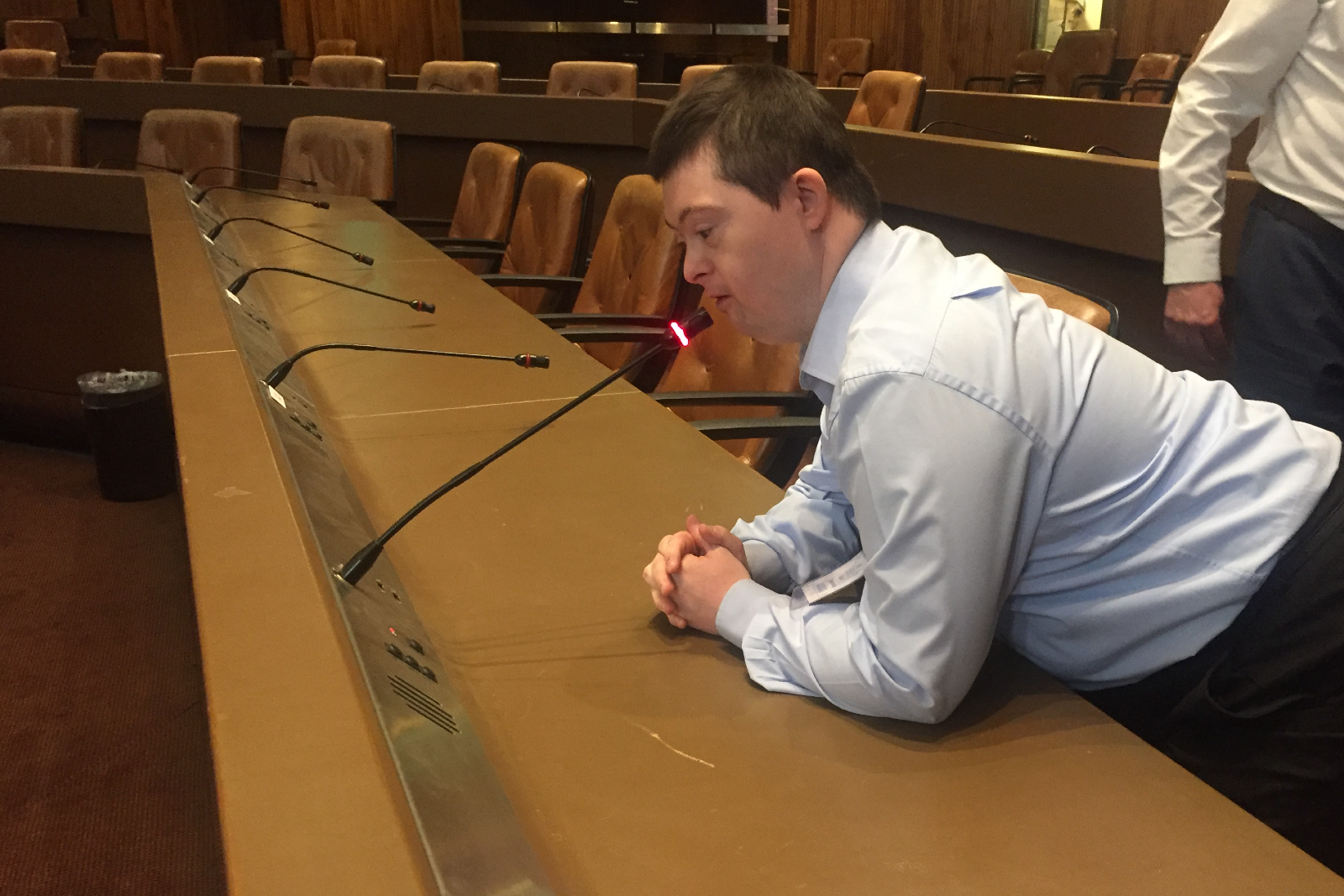 Why is Advocacy important?
To give voice to our students, a group who are under-represented in society
To create a space and opportunities for those students who have a more limited voice in their decisions and changes
To increase confidence to communicate and ability to express themselves
To ensure students access more accessible information and understand their rights
To empower our students to contribute towards changes, influence their community and challenge exclusion.
The difference it makes
Advocacy support makes a difference because if students have their say it helps them to stay more in control of their lives and make informed choices for themselves. Research shows that when people have no control over their lives, it reduces health, wellbeing and happiness and can negatively affect mental and physical health. Self-advocacy increases confidence and self-esteem and therefore emotional and social wellbeing.
Like all we do at PiP, advocacy contributes to helping our students develop their own identities and feel more valued for being themselves.
Shona is 25 years old and has a clear idea about what she wants to achieve in life and a great understanding of the issues that most affect people with learning disabilities.
Her lack of confidence in expressing herself holds her back, making her struggle when speaking up in a group and not asking others for the help she needs.
Shona recently lost her job due to COVID and returned to PiP. This additional work experience has given her a huge confidence boost.
We're now able to see her being assertive, expressing herself in a group, leading presentations, and talking in front of an audience.
This is a massive step for Shona, and we're proud that PiP can create these opportunities for her to find and use her voice.