This week we had the pleasure of chatting to Lauren, who has been at PiP for 10 years.
Lauren told us all about herself, her experiences at PiP and what she has been up to on what is arguably the best day of the week – Friday!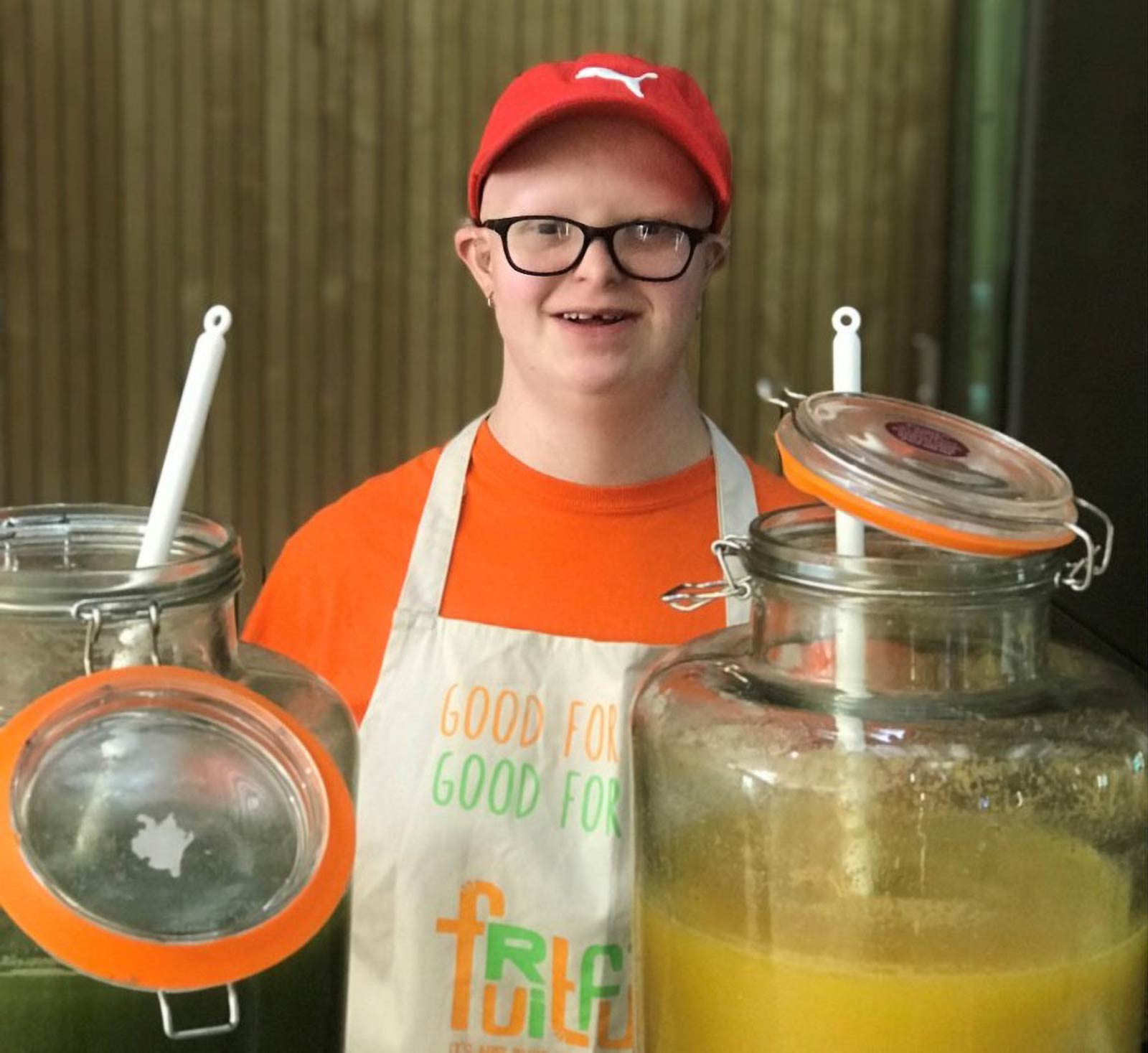 Hi Lauren! Thanks for chatting with us today. We'd love to hear a little about what a typical day looks like for you as a PiP student. Can we start by talking about your morning routine?
Hello, every morning I get up at 6am. That's when my mum wakes me up. Once up, I get ready, have breakfast and then travel into PiP for 10am.
Great, and what did you do first today – once you got into PiP?
Today began in employment. We were making plans for Fruitful.
Amazing. Fruitful wouldn't be anywhere near as successful if we didn't have hard workers on the team planning for future events! As one of the original members, you must have a favourite juice flavour
Yes, my favourite flavour is orange and carrot.
Delicious. How long have you been working with Fruitful now?
I've been part of the Fruitful team since their first year. I've worked on the stalls many times, which I really enjoy. After lunch I went to a Makaton session. I'm trying to get better at it.  Sometimes I teach my friend from primary school some Makaton that I have learnt at PiP.
So, tell us – what is your favourite PiP session?
My favourite session is Fruitful.  I've been at PiP for quite a long time – and Fruitful is still my favourite.
Thanks Lauren, this has been a really fun chat. Before we go, why don't you tell us what you're up to tonight (Friday) and the rest of the weekend?
Tonight I will probably have tea and then relax. This weekend I will see some of my family.
Thank you Lauren!