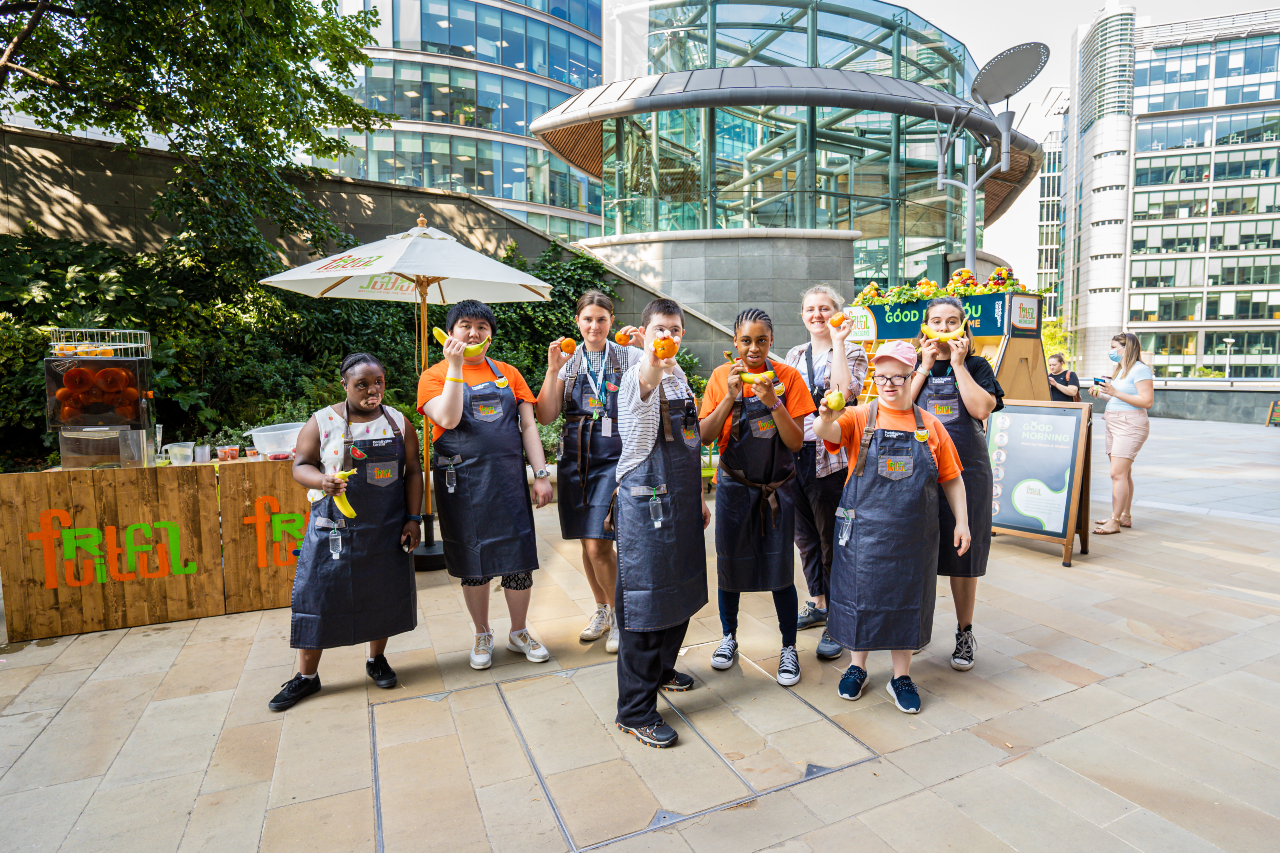 #goodforyougoodforme
Things are getting bigger and better at Fruitful Wednesdays!
This week we will have 6 Fruitful Trainees to serve you delicious freshly made orange juice, create you a smoothie on our smoothie bike, hand out free fruit and showcase our unique PiP student designed merchandise.
Come along to have a chat and find out more!
Rob Strickland, Estate Director at Paddington Central said:
PiP is a fantastic and long standing Community partner of Paddington Central.  We have worked with the students on a variety of programmes over 8 years and its great we have been able to collaborate with their social enterprise Fruitful.
The energy from the Fruitful team is vibrant and refreshing and having them on campus is uplifting and insightful, and best of all the fresh juices are delicious and a wonderful way to welcome everyone back to the office."
Come visit us on Wednesdays at Paddington, opposite Pall Mall Barbers, and next to the amphitheater every Wednesday in August.
Welcome your staff back in style and book Fruitful for your organisation.