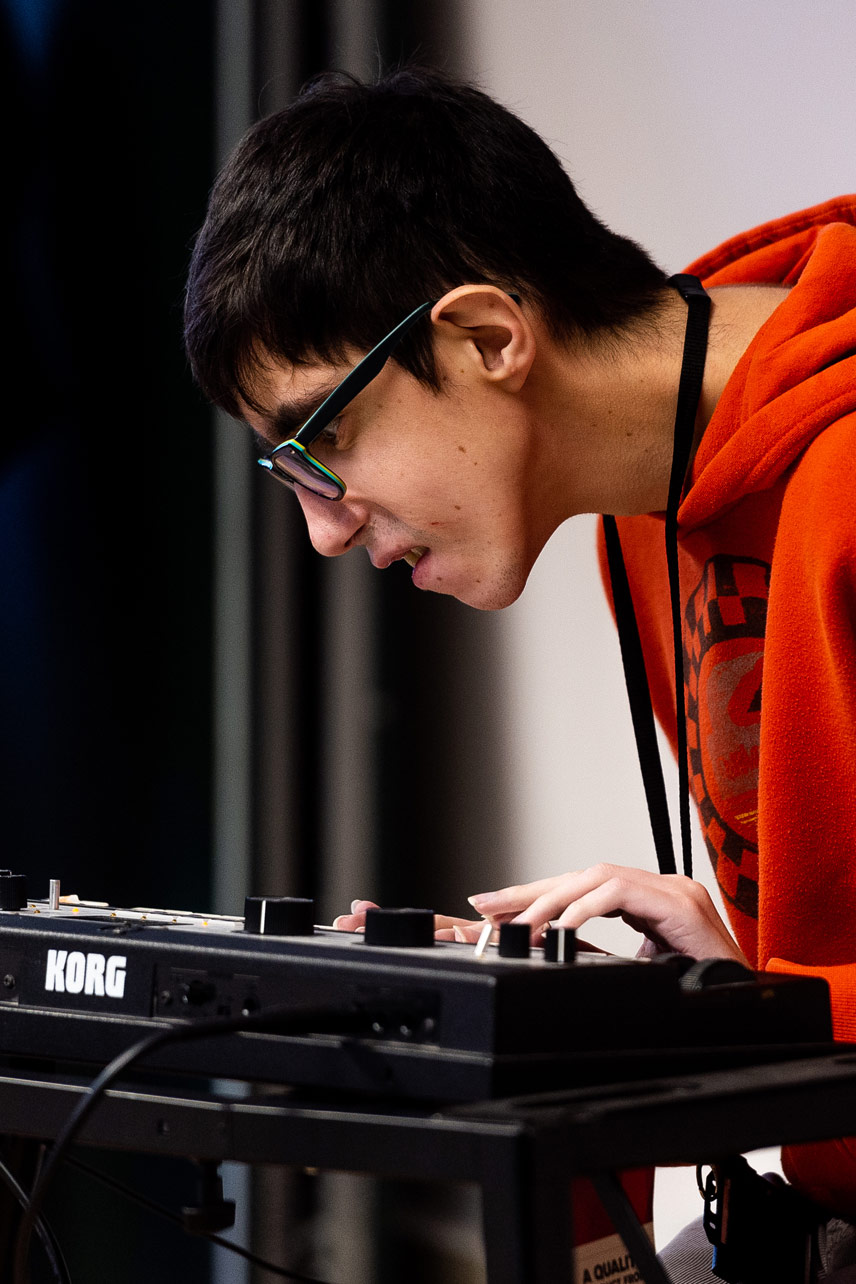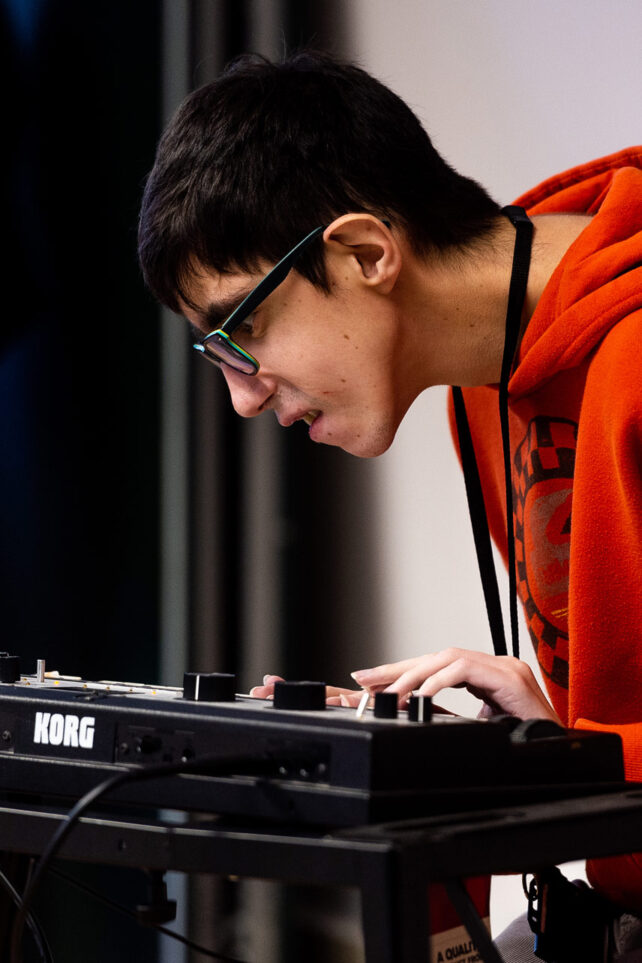 What we do
We run both daytime and after-hours music sessions aimed at the development of understanding of music, improving musical instrument playing, musical performance, songwriting and singing skills.
During the day, we focus on improvisation and sounds.
In the evening, we focus on deepening skills related to singing and songwriting.
Our PiP Band are also available for hire for events and have experience performing in-person and online.
Music also helps the students find opportunities for developing their social and interpersonal skills through working together on the songs.
What a typical session looks like
Our Music sessions are divided into several parts
Example Evening Session
A Qigong inspired warm-up; involves a series of guided meditations and physical warm-ups (Tibetan Facewash massage and body tapping). This is done with the aim of bringing attention into our bodies, widening the perception of it and achieving a relaxed state of mind which helps people feel comfortable 'opening up' musically.
We will then perform a series of Pauline Oliveros inspired sonic meditations, mainly aimed at warming up the voice and vocal sound production. This usually involves improvised vocalisations, spontaneous soundings and listening exercises (such as listening to the sound of the room, recordings of bird song or other natural sound sources).
Sometimes we will practice singing at different pitches and timbres, further developing the control of the voice.
Example Daytime Session
We start with a warm-up, singing and playing along to songs we know and love.
We then move on to practising free improvisation jams. They involve listening deeply to the group and responding musically to one or more people. We try joining in rhythmically (with an instrument) or with the voice, keeping in tune and rhythm with the rest of the group.
Why we do what we do
Free improvisations are a great exercise for developing musical confidence, creativity, being able to spontaneously join and respond in a music-making setting and also working directly on expressive and creative modes of communication with others.
Overall this is a great session for exploring togetherness. Music offers a 'common goal' for bringing people together whilst developing a variety of cognitive, social and creative skills.
By having the session structured in a way that covers both the structured and unstructured approaches to music production, the students have an opportunity to explore songwriting, playing music and singing from a variety of perspectives.
Sign up for our monthly newsletter
Be the first to hear our news including ways for you to support PiP through fundraising and volunteering. Subscribe today.
You can unsubscribe at any time. Read our privacy statement which explains how we use your information.