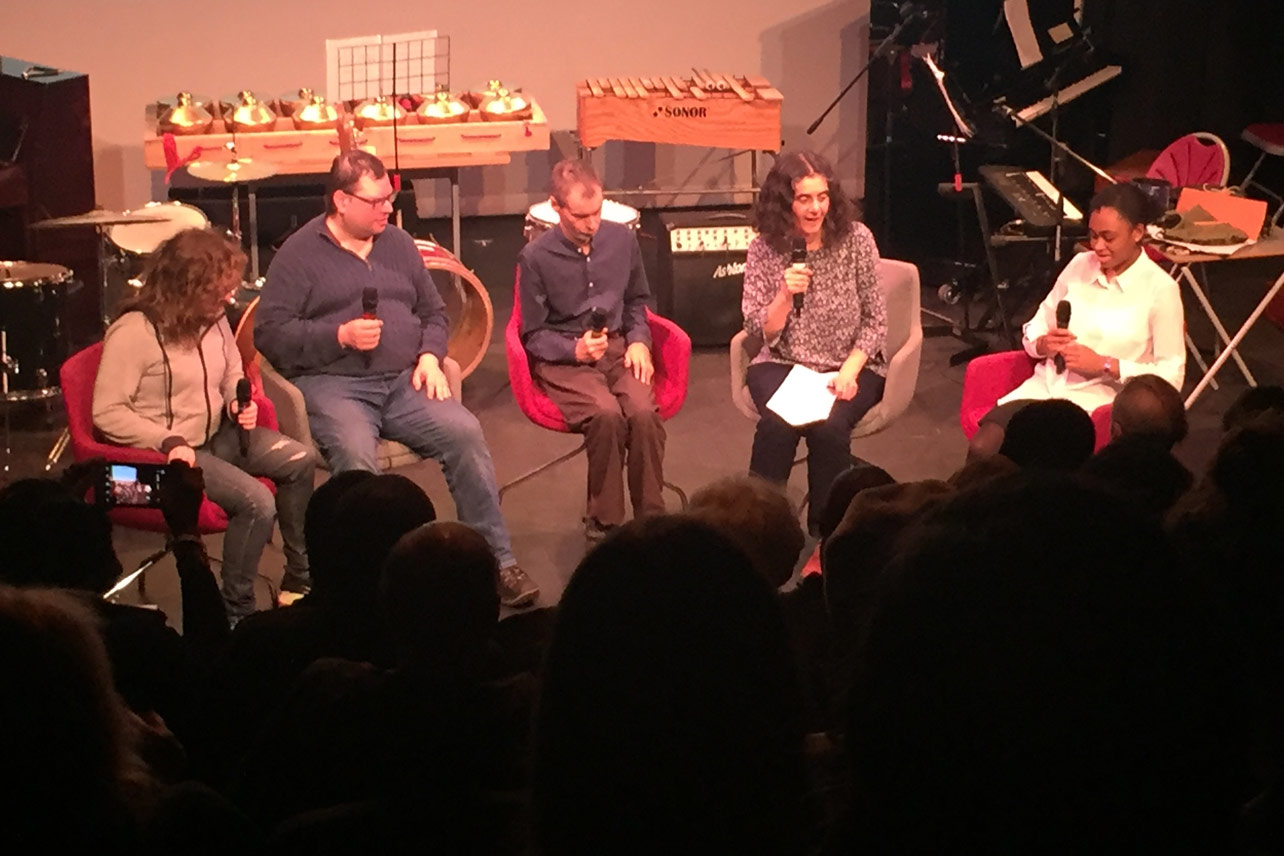 What do we do in Podcast Group?
Our group meets twice a week. At the moment we meet online and face to face at PiP.
In Podcast Group, we talk about our lives, the news, sports and the weather. We like talking about our hobbies such as what films we like.
We meet and interview people who work in the media like the BBC. Some of us are training to be journalists.
We learn about recording our voices and stories. We use the computers to learn about recording.
We talk to eachother and we make programmes for the radio.
Soon we will put our podcast on the internet for everyone to listen to. Get in touch with PiP below if you want to be interviewed by PiP students!
What do you want to know?
Whether you want to know more about… and add some more text here!