We offer person-centred opportunities for people with learning disabilities and differences to be seen, heard and valued for their contribution.​
Our vision is a society where people with learning disabilities are valued for their contribution, creativity and individuality.  PiP exists because of structural inequalities in the UK education, health and employment systems.
All of our services work to achieve one of the following 5 outcomes:
Increasing independent living and life skills
Promoting choice, voice and participation
Building social skills and interactions with the community
Improving health, well-being and happiness
Creating opportunities for progression
It's about continuing education, learning and development – plus fun! – and a strong focus on ambitious outcomes for our PiP students.
How we measure student progress
MyGoals is PiP's online system for making sure our students meet their desired outcomes. We create three goals with each student for each of their sessions. They then work towards these personal goals every week. The goals are different for each student, creating a person-centred way of supporting progress. Using this personalised system, we track whether students have met, partially met or not met their goal for every session and we can then work with them in a really specific way when they are not making progress or stretch them when they need more challenge.
One of the most important and unique aspects of MyGoals is that we can include observations and information such as if a student has completed a goal independently or if they have accomplished something for the first time.
This gives context to outcomes and supports our feedback to students and their families/carers in our annual reviews.
The graph to the left shows the progress – known as uplift – made in students achieving goals from one term to the next.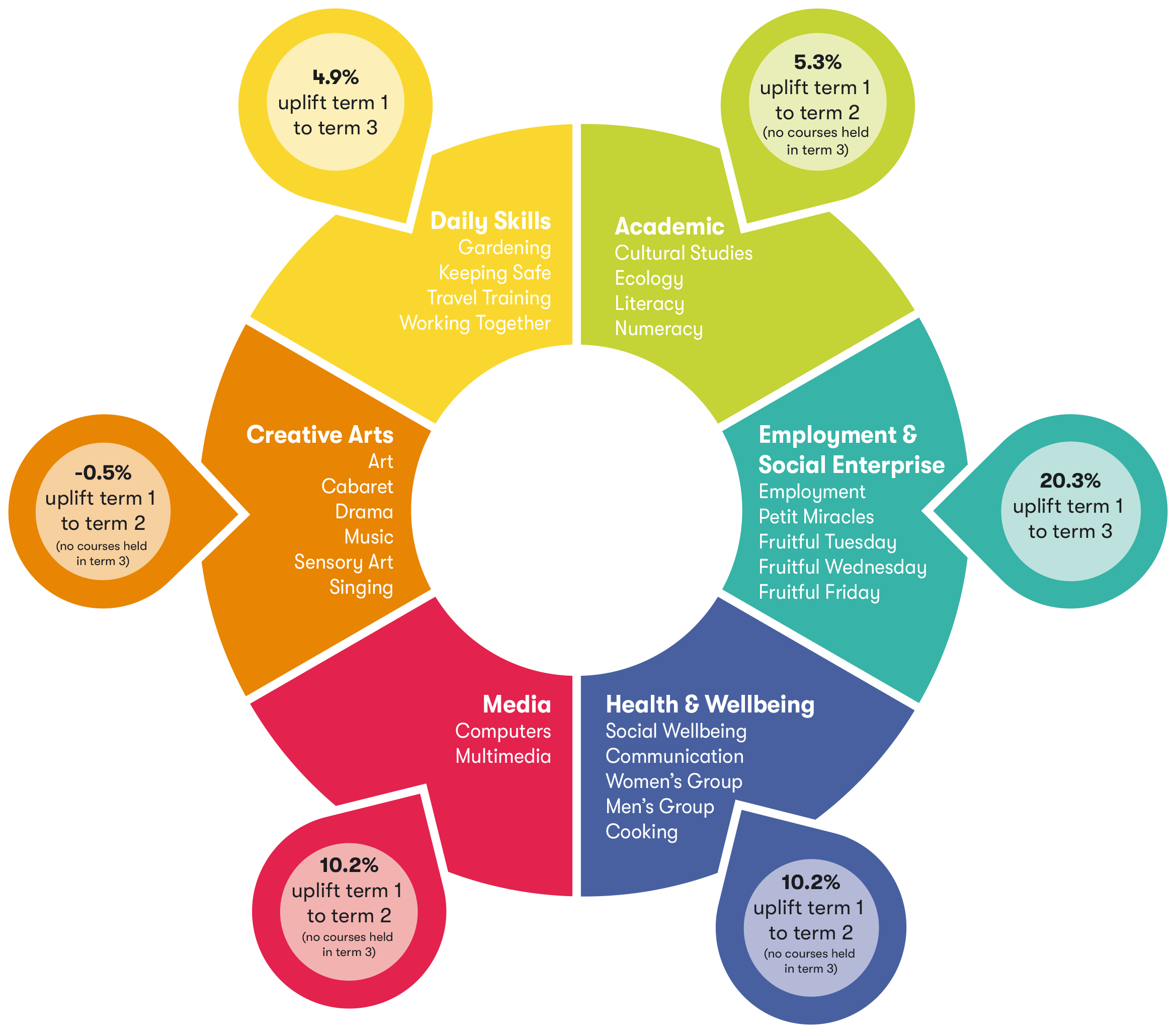 How we evaluate our performance
Our Annual Impact Report demonstrates more about how we evaluate skills and progress. It also highlights what we've been up to over the last year, case studies, challenges and our plans for the future.
Find out more about our projects and services